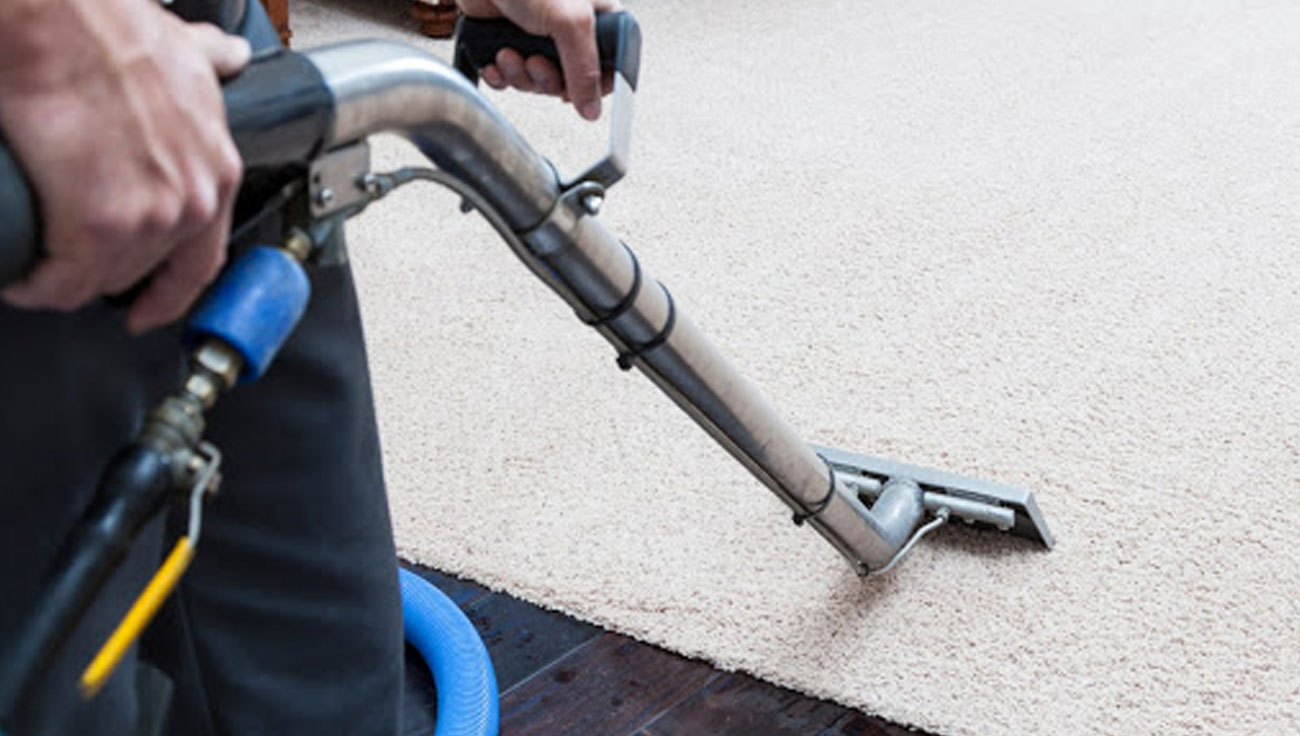 Rugs are very versatile design elements that can add a lot of benefits and utility to a space. Rugs come in many different colors, styles and materials, and can do everything from tying a room together, infusing it with personality or even maximizing heat on cold floors.
With the growing popularity in homeowners using and enjoying area rugs, it is also important to be aware of how to maintain and care for them. Regular cleaning helps prevent stains and long-term damage, and utilizing a professional cleaning service when needed ensures that not only will your rugs look great, but that they will not trap pollutants or other unhealthy allergens that can affect the health of your family. Here are a few things to keep in mind if you want to keep your rugs looking great for as long as possible.
How to Care for Rugs
Regularly cleaning and vacuuming rugs in your home is essential, as rugs can hold on to dirt and dust that can exacerbate allergies. A proper cleaning routine can be tailored to your needs and the routines of your home – vacuuming once a week might be the perfect amount for a couple, but a large family with multiple pets might need to clean their rugs a few times a week, or even every day. However, regardless of your household's size, stains and spills should be treated immediately when noticed to prevent irrevocable damage.
While pets and children bring a lot of joy to a home, they can also make it harder to keep rugs clean. Cleaning more often and being vigilant that dirt or mud are not being tracked in and onto your rugs ensures they will stay looking their best. Besides vacuuming and spot treating, it is also highly recommended to rotate your rugs every six months or so. Rotating your rugs helps minimize damage and maximize their longevity.
While preventative care and regular cleaning is a great first step, for the majority of situations enlisting the help of a professional cleaning company is necessary. An annual or semi-annual professional cleaning can make all the difference when it comes to keeping your rugs clean and pristine. While in-home cleaning is good, rugs can trap a lot of allergens and contaminants that can be difficult to remove with household methods, and homeowners can often accidentally cause serious damage to their rugs when trying to clean them. While everyday cleaning is great, a professional cleaning when your rugs need it can make a world of difference.
When You Should Call a Professional
Rugs can be difficult to keep clean on your own and scheduling your rug to be professionally cleaned will always be the best possible cleaning option. DIY in-home cleaning can often damage the rug in the long-term, and even if handled very carefully cannot compare to a professional clean. Many people have rugs that they have paid a lot of money for or are family heirlooms, so the last thing you want to do is irreparably damage a piece that holds a lot of value for you.
At First Class Green Cleaning, rug cleaning is something we specialize in, and our washing process ensures that not only do we help your rug look as good and last as long as possible but do so without many of the common cleaning chemicals and irritants that affect the health of your family and your home. Because of the variations in size, material and soil level of rugs, it can be difficult for non-professionals to really know how to treat their rugs.
While many homeowners want the ease and convenience of in-home rug cleaning, the best possible results can only be achieved if we clean rugs in our facility. We carefully inspect your rugs and tailor a cleaning procedure based on the condition of your rug and assess if it needs repairs or more extensive treatments. By entrusting your rugs with our team, you can have the peace of mind that no matter the condition we can help your rugs look their best for you and your family to enjoy for years to come.
Why choose us?
At First Class Green Cleaning, we are committed to providing customers comprehensive cleaning services using only the safest products. Our highly trained professionals remove common contaminants and irritants with environmentally sustainable methods to ensure the safety of your home or business. By investing in regular cleanings and maintaining the upkeep, your interior spaces will be pristine for years to come.
Feel free to contact us with any questions you have about keeping your environment healthy and clean.