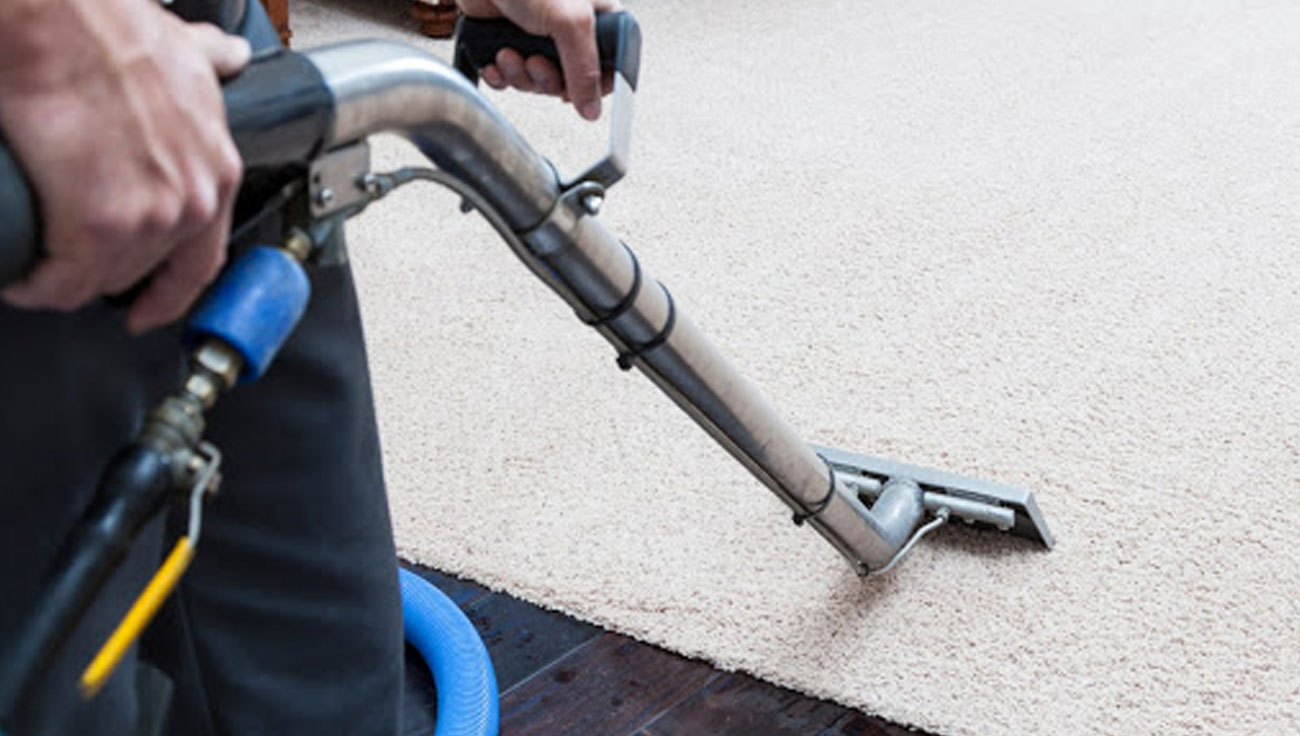 If your office has carpeting, over time you may notice stains, discoloration or other issues from daily use. Keeping carpeting clean, especially in busy office spaces, can be a challenge, and investing in a professional cleaning can make a big difference in the look and health of a space. First impressions are important, and the last thing you want is for customers to take their business elsewhere because they form expectations about your services based on the look of your flooring. Even beyond appearances, dust and contaminants caught in your carpets can exacerbate allergies and negatively affect the health of both clients and employees.
In difficult economic times, it can be tempting to cut costs however you can. While you might rely on on-site cleaning crews or other cleaning options, utilizing the professional-grade equipment and knowledge of a professional cleaning company can save you time and money in the long run.
At First Class Green Cleaning, our focus has always been on keeping your spaces clean and healthy without the harsh chemicals and cleaning solutions used by other cleaning companies. Office carpeting is often an investment, and while the material and design of your carpets ensures they can stand up to the daily demands of your business, it is important to keep them properly maintained. By employing an effective and environmentally friendly carpet cleaning company, you can be sure anyone who comes through your doors will enjoy a clean and beautiful space.     
Health Benefits
Indoor air is often full of dust, dirt and other airborne allergens, and carpet is notorious for trapping debris, which negatively affects the air quality and health of your office. Higher traffic areas with a lot of comings-and-goings are frequently places where grime and dust particles can accumulate, so they benefit from regular cleaning and care. While you might not notice your carpet needs a cleaning, airborne particles can exacerbate colds and other health problems, and customers or employees with health issues may find carpeting that is not regularly treated makes their breathing problems or other health issues much worse.
Enlisting the help of a professional carpet cleaning company ensures your employees will have a safe and heathy environment to work in, and clients will appreciate the comfort and feel of a well-cleaned space. While regular vacuuming is important, hiring the help of a professional can make a huge difference in the health of your office. 
Keeping Up Appearances
Regular cleaning can not only make your office space a safer place to be – it can also be an easy way to enhance the look of a space and cement a professional appearance. Carpeting that is dirty and discolored can immediately make an office look less polished and sleek. Customers will often make assumptions on the quality of your services based on the appearance of your office environment, and by investing in a professional cleaning, you can be sure they have the best first impression.
Our technicians are able to use top-notch equipment and industry-leading products, ensuring even carpeting with heavy discoloration or stubborn stains can look brand new. Our treatments can restore old and tired carpeting and protect against future damage, making sure your flooring will look immaculate and be protected for years to come. Investing in a professional cleaning can breathe new life into your carpets and allow you to focus on running your business and not on keeping your floors clean. 
Expert Knowledge and Equipment
If your carpets no longer look their best, it is hard to beat the ease and convenience of a professional cleaning. While regular cleaning from an on-site crew is a good start, they often lack the expertise and equipment of a professional who specializes in commercial carpet cleaning.
As every office space is different, we tailor our cleaning services for your needs. If your office sees a lot of foot traffic, more frequent or extensive cleaning methods might be needed, while a smaller, less busy space might require only a monthly or quarterly maintenance clean. By initially assessing exactly what your carpet cleaning needs are, you can have the peace of mind that you are not spending more time or money than you have to. No more worrying about wasting money on too much cleaning, or having to deal with an unhealthy work environment from not enough! 
Why choose us?
Getting the carpets in your office professionally cleaned can make a world of difference in the quality and feel of your work environment. A professional cleaning can eliminate dust and other allergens, improving the air quality of your office and keeping your staff and customers healthy, and the instant impact of a beautiful, clean workplace can go a long way into making sure your business is a place customers will return to again and again.
At First Class Green Cleaning, we are committed to providing customers comprehensive cleaning services using only the safest products. Our highly trained professionals remove common contaminants and irritants with environmentally sustainable methods to ensure the safety of your home or business. By investing in regular cleanings and maintaining the upkeep, your interior spaces will be pristine for years to come.
Feel free to contact us with any questions you have about keeping your environment healthy and clean.